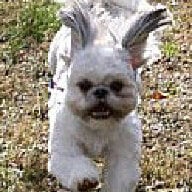 Joined

Jun 30, 2010
Messages

717
Sorry if any of this is TMI:

I've really been thinking lately about getting a copper IUD (ParaGard). I am a little bit hesitant though, because I have heard so many things about it, and I'm scared of all of the bad side effects.

I am 25 years old, and I have been on the Pill for seven years. I have tried many different types and brands, and both the standard and the 'low' hormone variations. I have also tried both the monocyclic and the tricyclic types. While some are better than others, I have undesired side effects on all of them.

From the first cycle that I have been on the Pill, my sex drive has been greatly decreased. None of the pills that I have tried have even come close to restoring it. I am currently taking Ortho Tri-Cyclen Lo, which probably has the least amount of sexual side effects for me, but it's still not good.

My fiancé and I are intimate probably less than 1x per week, and even when we are, it is sometimes difficult for me to get fully into it. I remember having the same issues with my college boyfriend, too. I also have issues with a bit of pain during intercourse, like I'm not expanding enough or something, and like my cervix is being hit. My doctor found absolutely nothing wrong during my last exam, and I have also found that this pain goes away when I actually am fully aroused (not very often). Even if we have tons of foreplay, I just don't get as into it as I would like to.

Weirdly enough, the one day of the month that I am consistently almost always 'in the mood' is the day after I take the first pill in my pack. I have no idea why this is, but it always disappears after that first day, unless I forget to take pill #2 (which happened once, and I didn't realize it – I was completely shocked and happy about how high my sex drive was, until I noticed that I missed it).

Back in high school, I would say that I had a very high sex drive. It's pretty ironic, because I wasn't actually having sex then. Now that I am an adult and in a wonderful relationship, I rarely desire sex.

Another side effect that I've had issues with is weight gain. I know that this is controversial, and that not everyone thinks that there is really a link, and there might not be. I just know that I gained about eight lbs during the first few months that I was taking birth control (I was the same weight for years before that), and about seven more lbs since then. It might not seem like a lot, but I'm really petite, and I have a small frame, so it shows a lot. Now, I have been on Ortho Tri-Cyclen Lo for about four months, and although my sex drive is a little bit better, my pants feel tighter and my bras are also not fitting well (I welcomed the growth during the first few years, but I'm kind of ready for it to stop now).

I think that a non-hormonal option would be ideal for me, but I've heard some pretty scary things about the Paragard. I never really considered it before, because I heard that they usually want for you to already have children before you get one, and also because I had heard that the IUD can somehow get lodged in the uterine wall (very rare, but still possible), which can apparently cause infertility due to the scar tissue or something. I have no idea how true this is, but that's what kind of scared me away. After doing more research, however, I've only found that after you have an IUD inserted, a complication can be pelvic inflammatory disease, which can cause infertility if untreated. I am not quite as concerned about that, because I would definitely have all of the recommended check ups.

I don't really want to risk infertility, and I'm a bit concerned about the consequences of inserting a copper-coated foreign device into my body. I definitely don't want to risk becoming infertile at all, but if the other risks are low, then it sounds like something that I would like to look into further.

Another option is that my fiancé and I could just use condoms, and maybe the withdrawal method. I am a big worrier, so even when I'm on the Pill, we almost always use condoms – I like to use two methods. Also, I don't think that I would enjoy the fertility awareness method, because I distinctly remember always having a skyrocketing sex drive right around ovulation back before I was on the Pill (accompanied by pelvic pain caused by ovulation, and my period always came within the next couple of weeks or so). I would hate to not be able to be intimate during the time when I would enjoy it the most.

We definitely do want to have children, and it looks like we may begin in as soon as in two years. You never know where life will take you, but right now, that seems like the earliest possibility. I am about to start a new job, and I want to be established in my career before becoming pregnant.

So, does anyone have experience with ParaGard? I just want to feel like my old self again!