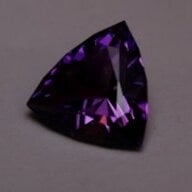 Joined

Apr 18, 2007
Messages

308
I just wanted to make a new thread, as perhaps an adjunct (not sure what word fits decently here) - to the 'Social Discontent' thread started by AGBF.
Last night I watched the Panorama programme on 'blood diamonds' coming out of Mugabe's Zimbabwe, from the Marange diamond fields.
http://www.bbc.co.uk/news/world-africa-14377215
The journalist sought out some hard to get to answers, from some very afraid people. What she discovered, she took to the heads of the KP. Watching them talk, I was struck by the almost 'shrugging off' attitude of the KP spokesman. Whilst the KP initially instigated the ban there, they seem to be unaware of the atrocities still raging there.
The claims of the programme come as the "European Union pushes to let some banned diamonds from the country led by President Robert Mugabe back onto world markets" This makes me despair.
We want diamonds, we love diamonds and some people may even need them. And yet, men women and children are still being brutalised to get them. It's extremely hard to prove origin of stones and rough, and for all the 'policies' that the KP says it has, very few jewellers can state categorically where a particular diamond came from. How many can say 'I have a paper trail that is 100% cast iron clad, of my stones journey from mine to finger?
I almost cried watching and listening to one man's story of having his ankles practically broken by rocks thrown at them, and the soles of his feet beaten with planks of wood.
Money again. Greed again. The leaders wanting it all for themselves in these corrupt regimes. and, feeding those needs from the wants and foibles of the western world. The man in the mine, in the field, is the one who really pays for the diamond.
It's changed my view on things glittery. Irrevocibly. I would rather not have, or pay a premium for proof of origin. In the scheme of things, and more so since our streets here in the UK have been awash with fire and losses too heavy yet to count, a diamond or two is way way down on any list in my head for a long long time.