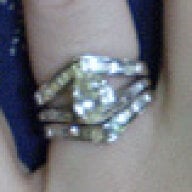 Joined

Feb 17, 2008
Messages

1,166
Hi Kaleigh... I am so sorry you''re going through this.

I work on a Surgical ICU floor, and take care of a lot of whipple patients. It''s a tough surgery, painful recovery, but it extends the quality of life greatly.
If a whipple is an option, do a google search on Dr. Charles Yeo. He has a reputation for being the best in the area. I believe you''re in the Philly, area, right? (I am, too).

Lots of *HUGS* to you and your family.