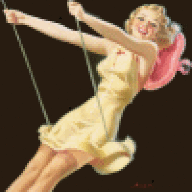 Joined

Aug 3, 2006
Messages

324
Okay, I know it''s expensive to live in northern cal, but how bad is it? And what are those additional expenses? Obviously housing is more $, and then the only other things I can think of are taxes (property and income) and energy costs.

I''m just trying to figure out how far a certain amt of income would go in palo alto v. houston. We live in houston, and my guy is looking for jobs elsewhere. One of the firms he''s interested in is in palo alto, and we''re thinking that most people our age, about to start a family in next 5 years, would leave cal and go someplace more reasonable. But obviously if the salary is high enough then we can still maintain our current/expected standard of living where ever we go. We just ened to figure out how high the salary needs to be in a place like nor cal.

I only looked on housingmaps.com, but saw enough there to get a good idea of real estate market in area. why would anyone BUY a house there right now? the prices must be inflated b/c renting is SO MUCH more reasonable. I mean, I wouldn''t buy a 1MM house as an investment if I could only rent it out for 2,500 a month. After expenses, that''s only like a 2% return! So if I had to live in an area w/ a real estate market like that, I''d happily pay my 2,500/mo rent and if I felt as though I needed to own real estate somewhere, I''d buy 3-4 places in kansas city or someplace, and get a healthy income stream (with which I could pay my 2,500 rent) or build equity (if I had to finance the purchases), AND have a realistic hope of some reasonable appreciation!

so, with insane real estate ownership costs out of the picture, and assuming we drive fuel efficient cars, the only significant consideration is state income tax (which we don''t have in tx), right? taking into account trader joe''s, it''s almost a wash! just kidding.

Am I missing something? Is shampoo more expensive there?