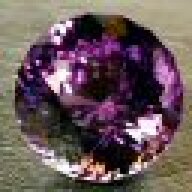 Joined

Feb 12, 2009
Messages

427
Just got all 4 of my wisdom teeth out. OUCH! They were pretty impacted and they knocked me completely out via IV to do it.
Anyone have advice on what I can or should eat? My surgery was at 3pm today and I haven''t eaten anything since 11pm last night. Nor have I had a cigarette! And I can''t smoke for 48 hours so I''m just gonna go ahead and quit! Haha. Yay me.
In my notes it says that macaroni and cheese (my fav) is fine to eat, but then it goes on to say that I should avoid hot foods and avoid dairy. What the heck? The whole list of things I could eat contradicted itself in one way or another. And of course, when I call my doctor to clarify, they''re closed! Can anyone who''s had this done advise me on what worked for you and what you ate?
I''m so hungry