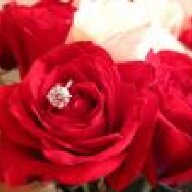 Joined

Jan 26, 2010
Messages

53
....According to my parents.

At first, we had decided on a church wedding, with the reception on the top floor of an upscale restaurant downtown. Of course, my very traditional parents loved that idea. Until... I changed my mind. I just didn't feel excited about those venues, and I didn't want to feel like I was settling for something my parents loved more than I did. So, I have now decided on an outdoor ceremony overlooking a lake, with an indoor reception area at the same place (with air conditioning, since it will be late June or early July of next year). I feel like the gorgeous outdoor scenery and the indoor ballroom will be the best of both worlds.

Now, if I could just get my parents on board with that. They say, "its your wedding, and we want you to be happy." 10 minutes later, they make snide remarks about how an outdoor wedding won't be as "classy" as the initial plan. My dad, who is a minister and will be performing our ceremony, made a comment about how it sure will be a short ceremony because he will be so hot and sweaty.

I just can't help but feel so frustrated at their attitude regarding my change of plans. While they may say that it is my decision, their constant complaints/smart aleck comments only contradict that.

I haven't said much, because I want to avoid arguments. There are always pros and cons with any situation, so I just hope we can compromise to figure out the best ways to handle the cons of an outdoor wedding (weather issues, how to make it "classy", etc.) I do want it to be classy, but I just feel that a church wedding isn't the only way to achieve that.


I would really appreciate everyone's advice.