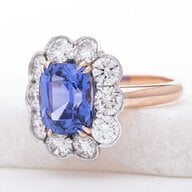 Joined

Jan 9, 2006
Messages

6,557
FINALLY IT''S OURS!!!
5 months after the building contract date of completion
my FH and I have finally moved into our new house! We''re renting out our other two and it feels great to finally have a bit of financial pressure off I might add!!

Anyhoo, here are some pics... I guess it would be wise to have taken a pic of the front to start with but there''s a nasty summer storm a-brewin'' outside! I''ll get a pic later, but for now here''s the grand tour!
Starting with the front entrance...