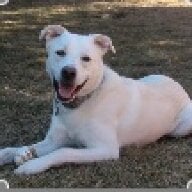 Joined

Oct 11, 2008
Messages

1,878
I didn''t know where to post this... but seeing how this a "ladies" forum, figured this was appropriate enough.
Mowing the lawn...
Now, I''ve gotten "brazilians" a handful of times, and know plenty of others who "groom" in various ways... But I find this commercial REALLY annoying. I can''t exactly pinpoint why... I mean makeup products, hair products, diet products are all plastered on TV and tell women what they "need" to do to be pretty and sexy. Why not this?
Maybe its because they''re trying to be overly cheeky about it? I understand the humor they''re trying to create, but... idk... I''m not laughing. To make this grooming habit mainstream is pushing things a bit far, imho. To say that a women needs makeup or pretty hair or cute clothes to be feminine is one thing... but to say she needs to... erm... mow the lawn, too? And that''s coming from a gal who prefers a trim over au natural.
What do you gals think? Anyone think it''s funny? Anyone not amused?
And the American version....