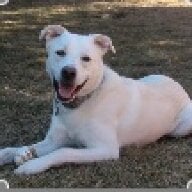 Joined

Oct 11, 2008
Messages

1,878
For anyone scannin'' this post, I''d reaaallly appreciate if you''d think pos. thoughts for FI & me today!
We''ve been looking at homes for about 2 months now, and after one deal fell through (house went into foreclosure before the offer was decided on, blahblahblah) and a bunch of overall disappointment with the Denver-area market, we found 11 homes we *think* we like.. and we''re checkin'' ''em out today!
Hopefully we''ll find "the one"... and I totally believe in the power of PS dust, so, if you don''t mind, send some house dust our way! No need to post it... I''ll take mental dustings, as well

Thanks oodles and oodles!