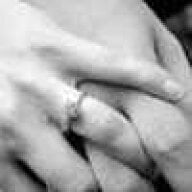 Joined

Dec 11, 2008
Messages

1,072
Hi ladies, I am usually over at LIW, but I''m planning a bridal shower for a dear friend currently and I wanted to get some feedback from you all. She and her mother, at my request, put together a list for her shower, and it came in at 55 people! That is a ton of people to plan a party for, especially finding space for all of them (would probably have to rent somewhere), and I''m doing this from 6 hours away and on a grad school budget.

So my question is, how would you feel if you were invited to a bridal shower that was more of an open house, where people could come and go as they pleased within a 4-5 hour time frame rather than a a more organized shorter time period. As I see it, pros to this would be that it would spread out the guests more (I figure no more than 30ish at a time) and allow me to throw the shower at the bride''s family''s house. Cons would be that there wouldn''t be the "open presents in front of everyone" part of the party - the bride would open presents in front of the giver as they arrived, and it would also be difficult to plan games and other activities since people would be coming and going.

I would welcome any feedback on both how you would feel about attending a shower like this, and any additional logistical problems that I''m not considering - I need to get planning on this, as it will probably be late May to early June. Oh and very importantly, the bride and her mother are totally on board with this idea, but both of us are concerned about what other peoples'' reactions will be. Thanks everyone!