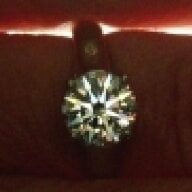 Joined

Jan 13, 2006
Messages

24,429
Date: 1/8/2007 12:48:12 PM
Author: sumbride

I do! Luckily I know lots of people in the neighborhood that I could ask to help. They''d probably be just as creeped out, but the ''damsel in distress'' has to come into play at some point, right?
LOL Of course!
I don''t think it''d creep a guy out, just make him feel "manly" for helping you out.