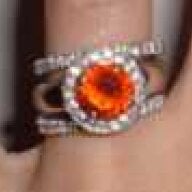 Joined

Feb 25, 2005
Messages

3,287
Ummm.. Okay,

I got a phone call last night from a team that wanted my daughter to come out and practice with them It was scheduled to be held at an area High School. The coach that fcalled was the state champ soccer coach for that High School.. So I thought, cool, maybe she will meet the soccer team.

So we went out to the field tonight and there was a BOYS team playing there. Ummmm.. a Classic (high level) boys team ( in her age bracket) (Under 11, U-11). So they call A (my oldest) over to practice with them and start going through some drills. After a while, the coach, including the high school coach come over and say, "she is good, real good, we want her," So I laugh and say thanks.. thinking they are just kidding... They say "no, we want her to play on the team"... We are not looking for players, but we have been scouting her for the past few months.. and we want her." To this I proceeded to tell them that she was a girl and that there were plenty of people that could play for the team,l to which they said, "yep, but want her."

Apparently this high school coach goes to the league games to look at high school players and to pass it along to scouts. When he was at a game, he happened to look over on another field and my daughter caught his eye. He took the info back to the coaches of this team, and they have been taking peaks at her games and assists, etc, etc. And now, they want her.

It is a HUGE thing and we are all in shock, but once again VERY VERY proud!! Proud enough for me to brag and SAY

GIRL POWER!!!!!!!!!!!!!!