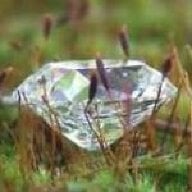 Joined

Jun 29, 2006
Messages

11,071
I know, I know, but I'm needing some help lol

I need to find somewhere to go in a couple weeks for a week or two. I need ideas.

Where NOT to suggest:

* Anywhere in the USA
* Anywhere in China
* Anywhere that needs a special visa for US citizens
* Anywhere in South America - it's just *too* far to go.
* Tropical Islands - went to bali a few months ago and loved it but husband doesn't want to do something similar.

We were originally going to go to Japan for spring break but my husband is uncomfortable going now.
We were originally going to go to India instead of Bali but they have a long visa process.
We were thinking of going to Egypt but it seems a little unstable right now.
Husband doesn't want to go to Australia.
We are planning a trip to cambodia, vietnam, and thailand but this is a different trip.

We are running out of time.

Please indulge me!!!