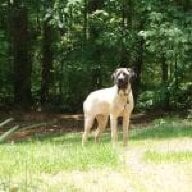 Joined

Jun 7, 2007
Messages

1,781
So I originally wanted my father who is a Catholic Deacon to officiate at my wedding. Well he died about a year and a half ago so that''s not going to work. So then, FI piped up that he would really like it if a religion teacher from high school who is also a priest could do it since they had a really good bond. So we''ve been kindof operating under the assumption that he would do it, but FI hadn''t gotten around to emailing him until yesterday. Well it turns out that the priest doesn''t do weddings anymore.
So now what do I do? I don''t have any priests at my home parish that I have any kind of connection to, and we''re not having the wedding there anyways. And FI doesn''t have a connection with anyone at his home parish either. So now we just don''t know what to do.
We''ll be ok as we have plenty of time to figure it out... but it still really sucks and FI is really disappointed.