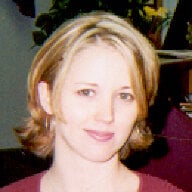 Joined

Feb 23, 2003
Messages

424
Well guys, I don''t know what I am going to do without my computer, email, and my PRICESCOPE FORUM for 5 days! YIKES!

I am headed to Vegas for a mini vacation and to see a friend of mine get married too.
Just wanted to say I''ll miss ya all and I''ll be having super withdrawals from the posts I check out here every day!

MAYBE my man will win lots of money and BUY MY SETTING FOR MY DIAMOND and we can finally get engaged. Haha.
(ya right, fat chance)

Anyways - I''ll miss ya!
Bye for now!

Martha