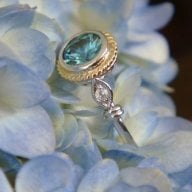 Joined

Jan 20, 2006
Messages

1,566
My DD (maybe hubby he may have to stay here and pay for it lol) and me are meeting up with our son in Rome in June. Am looking for some recs for hotels in Rome that are suitable for DD and me if on our own and we don''t want a chain type hotel. Position somewhere in the thick of thing and about high 3 to 4 stars.
Also am going to take the kids (17 and 20) to maybe Positano or some where like that for 3 days.
Its a quick trip as my son is off travelling so we have about 10 days all up.
I have been to Italy before (Rome Tuscany and Venice) and I am mindful of what sort of things kids of this age like to do.
Shopping, a bit of culture and eating.
Please share with me any experiences recs etc!