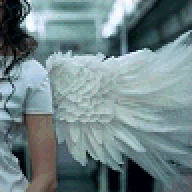 Joined

Jan 20, 2006
Messages

3,786
Hi !!
Just wanted to let you girls know I''m off to Costa Rica tomorrow!!!!!...I''m so excited!!!!!!!!!!!




. I probably won''t be able to sign back on until New Year''s or so...so I wanted to wish you all a Merry Christmas!!!!!!!!!!!!!! Happy Holidays!!!!!!!!!!!!!!. I hope you all have a safe and great sparkly season!

. Thanks for a whole year of support, laughs and great advice!!. I''m so glad I have found PS

My BF is leaving today for his NY trip..

....Send some sparkly vibes just in case this trip is actually a ring trip!!!!!!! (which I think it most definitely is!)

.
We had a secret Santa exchange at work and my girlfriend was my Secret santa. She gave me a cute little gift and a fake/toy diamond ring...haha...she says I need to visualize what I want!. So anyway, I thought it was funny and just dropped it in my bag. It probably costed her a few cents at the dollar store or something.........but then I got home...and I put it on....and I stared at it for the longest time! (and caught myself smiling)...hahahahaha

. I have problems!
Big hugs everyone!!!!
M~