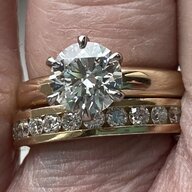 Joined

Feb 27, 2007
Messages

23,549
OMG! Yesterday was Halloween and in less than 2 months it will be Christmas. We are entering the party time / eating frenzy time of the year. That is far more scary that all the ghost and goblins wandering the streets last night. (Mental note: next year buy only one kind of candy to hand out for trick or treat - then I won't be compelled to "see" if they are okay to hand out to the kiddies.
)
This time of year is rough for anyone trying to lose or maintain their weight. It is a rough time of year to keep to your exercise routine - but planning ahead can make a big difference. We can do this! Yes we can.

Sharon, we had a decent summer here and so far we've had only one light snow. Last year by this time we'd had 2 major snow storms. The days are in the 50's now and the nights are just near freezing. Time will tell how much shoveling we'll both be doing soon.
We had a nice weekend. I finished 2 more books and did some shopping. My sister planned a "meal on wheels" excursion yesterday and brought dinner to town for my parents and so my parents, my sisters and our husbands had dinner together yesterday. It was fun and relaxing. My mom is having surgery on her toes today and then her birthday is Wednesday so we were celebrating her birthday. My dad's birthday is in a few weeks so Marty and I will take them out to dinner in a few weeks for their birthdays.
Things might be a little better at work this week - one of our big extra tasks is dying down for awhile. They have a new version of my buggy software for me to try so I will probably spend time today or tomorrow in our test bed trying that.
We got a new crock pot yesterday so I have a pot roast started for supper.
Have a great and healthy day!

Marcy