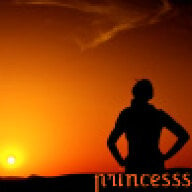 Joined

Mar 18, 2007
Messages

8,035
If you guys could spare whatever dust and prayers you can - I haven't said anything on PS about this, but a year ago my ex's dad was diagnosed with stage IV cancer (about a month after I broke up with him), and his condition has been slowly deteriorating for a while. I was finally able to see him on Sunday, and...well, it was the hardest thing I've ever done, but I'm so grateful that I got the chance to see him. I'm thankful to have the kind of relationship with my ex-BF where he knew that he could lean on me over the past year, even though we're no longer together, and that he has kept me in the loop every step of the way.

Well, this afternoon they met with hospice and he made the decision to switch from trying to preserve the length of his life to trying to preserve the quality and has decided to stop chemo and focus on pain management. The doctors say he only has a few weeks, if that.

This family was my home away from home - all through my relationship with my ex, while my family was (and is still) overseas, they were who I spent Thanksgiving and Easter with, where I went on school breaks, where I spent weekends when I needed to relax, and generally where I knew I could always go when I needed to be around people I loved and who loved me. I could really use whatever strength you can send me, and I know their family could use some as well.