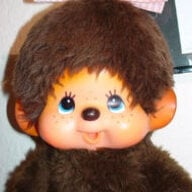 Joined

Sep 23, 2008
Messages

413
so my company was in the news for doing shady business. and while i feel for my customers, i am really not looking forward to taking their calls today.
Sometimes its great working for a small company, but for right now, i''d rather it be big and have better checks and balances in place so we dont screw our customers, and then the poor customer care team takes the heat. seriously.
(obviously i cannot give out to much info...as i am on a work computer!

)
What i really love is that the group/department responsible for the screw up, is not handling the situation at all, and leaving it on the shoulders of the customer care team to take all the phone calls... and technically our business (customer care) is separate from the screw up!! grrr.
yes. our genius CEO decided to have only ONE call center for the whole company, regardless of the fact that the call center has its own jobs and sales quotas to fulfill. and its not to play recepetionist for everyone!
okay. rant over. gosh. i wish i stopped and got coffee before today!!