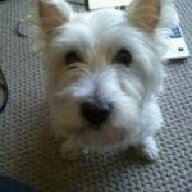 Joined

Mar 3, 2009
Messages

351
A friend of mine needs to sell her diamond ring. It wasn't ever an engagement ring, she wore it on her right hand--she is also a member of this PS but hasn't been on here in forever so I'm posting for her. It's a oval with a halo, set in platinum. We don't know where she can sell it. She asked around in town but most jewelers just told her they weren't buying. One offered to sell it for her on consignment but she's nervous about leaving it somewhere because of horror stories she has heard.

Anyone know where she can try? She said maybe ebay or craigslist. She knows she's going to take a loss, it's appraised for 14k+ but she's willing to take it less for it. Oh, and if anyone wants to see the ring, her user name is nwonderland.

Any help would be great. Thanks.