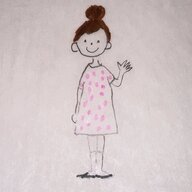 Joined

Feb 2, 2016
Messages

5,098
Well I did just buy myself an early birthday present but that will be it until Christmas 2020 because I need to spend money on something more important.

What is that something? An exterminator of all things! We have mice in our attic and when I took the Christmas stuff out I found they had chewed through the Christmas tree storage bag. They also somehow managed to squeeze into one of my plastic containers with other Christmas decor and made a nest....ewwww.

DH thinks mice are no big deal, we actually had them in the house years ago but I must have sealed up all the entry points so now they can only get into the attic. Like, I know I have to deal with this I'm just dreading finding out how many are up there.