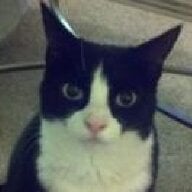 Joined

Aug 8, 2005
Messages

40,225
On HGTV there used to be (could still be for all I know) a show called Design on a Dime and for the episodes in Bay Area they used to go to a big place somewhere near Berkeley like... a lot with tarp rigged to cover (or maybe it was just a really crappy enclosed building) where there was A TON of vintage mid century modern wood furniture/ vintage stuff, not high quality or anything, but just a TON of pieces to choose from in different states of disrepair? Anyone know of a place like that?

I have this dining set, it''s from ... 60''s or 70''s... and it''s the medium brown wood that was so popular then. And I am hoping to find some vintage wood pieces that match it (or close enough) and I think that place would have what I need... but I''ve never been able to figure out where it is.

I would be super appreciative for any help you could give me!