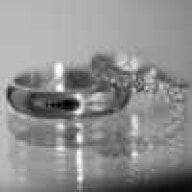 Joined

Mar 18, 2008
Messages

909
Just curious...since I don't have children yet and I'm totally clueless when it comes to all things baby-and-child-development-related...

One of my best friends from childhood just had a baby a few weeks ago...I have been SO excited and anxious to meet the baby ever since my friend told me she was pregnant (in December)...and the day before she gave birth, I asked her if she wanted me to come to the hospital soon after the baby was born (she lives in the suburbs and I live in the city so I wanted to know if I should be planning a short trip in the near future). She said she absolutely wanted me there.

So, when she had the baby, I came the day after and saw the baby. They told me when I was on my way that the doctor said that if anyone wanted to hold the baby, they had to change out of the clothes they'd been wearing prior to coming to the hospital...I thought that was kind of odd, but my friend and her family are very...cautious/neurotic, so I figured I'd just hold off on holding the baby altogether for now, since they seemed so worried about it.

I tried to give my friend some space when she brought the baby home and I called her a couple of times with no response (she's got a newborn home, for crying out loud--I imagine she's PRETTY busy!!!) and then finally got in touch with her a week ago to see when/if I could come to visit and what I could do for her. She told me at that point that the doctor had been horrified that people had come to the hospital and that no one aside from immediate family (i.e., none of my friend's many aunts who live nearby) should see the baby until she is at least 6 weeks old.

Has anyone heard of this? The baby is healthy, there were no complications with her birth (unless you could having an epidural a complication--my friend and her mother were dead-set on doing it without drugs but she had back labor for like 16 hours and eventually she had to have an epidural...I didn't even know that was such a big deal!)...and she's healthy, aside from the fact that she hasn't really started to gain weight yet...