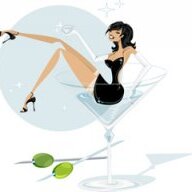 Joined

Dec 26, 2007
Messages

195
Hi ladies! I never introduced myself on this forum (or even posted my ring in LIW or SMTR - bad PS-er!), but I will soon - promise! In the meantime, I''m here to ask your opinions on a dilemma. One of the top venues that we''re considering is offering a food tasting... but only AFTER we sign the contract! I, for one, am extremely uncomfortable signing on for something blindly, and find this to be absurd. I just wanted to know -- is it a regular occurrence or should this be considered a BIG red flag? I emailed them asking if we could pay for a tasting... but no response yet. And that still feels rather odd!

Our desired wedding date is 10/24 so we really need to make a move on booking the place soon! Panic is already starting to set in...

Thanks for your help, ladies!