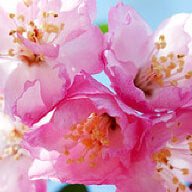 Joined

Nov 12, 2006
Messages

1,084
Please don''t flog me!! As I definitley recognize the etiquette of this subject. I HATE that this is a question I have right now.
I also just know that at $4/chair here in the Northeast (not counting setup and breakdown fees) I would have to buy the chairs in lieu of other things. And since our wedding is on the BIG DIY track anyway, there isn''t any place else to cut on costs

We even already cut our guest list from 125 to 75 (80 tops) to be able to even do it DIY!
The wedding right now will be as lovely as I can make it within the budget I have but if I have to spend $300 on chairs for 30 minutes (!) I''ll have to nix something pretty important completely out.
Have any of you ever been to a wedding whose ceremony had you standing? How horrible was it? Was it not that bad? Did you think the bride and groom a pair of sadistic monsters?? Including pro- and re-cessional, ceremony, and a little congratuation time, the whole ceremony part will take at most 1 hour but probably more along the lines of 45 minutes. Its in the end of August we already planned on having water bottles there (been buying them when they go on sale) but will the standing thing really be painful?
We do have a maybe 4 "older" people there........our grandparents........but that''s it for the truly older folks. Can we get away with providing a row of chairs for these guests with a few extra for whomever?
Please let me know of your experience with this as a guest or as a plannning bride!
Thank you!