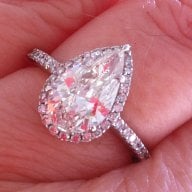 Joined

May 23, 2010
Messages

6,731
Remember all that nonsense about the debt? Doesn't matter what side you're on, the politicians have ALL forgotten who they work for!
Well, the CEO of Starbucks and 100 other companies are reminding them!
Article Excerpt

Starbucks CEO says 100+ businesses to withhold campaign donations over debt
Heads of over 100 major companies have joined Starbucks Corp. CEO Howard Schultz in a pledge to boycott political donations until Congress and the president agree on a long-term debt and deficit plan, Schultz announced in a letter Wednesday.
"Remarkably, the initiative triggered a national dialogue and a groundswell of support," Schultz wrote, adding that in the 10 days since releasing his pledge, he "heard directly from thousands of concerned citizens and was astounded by the volume of support we received through calls, emails, social media exchanges and various other public votes of confidence."
That included over 100 business leaders who signed on to Schultz' initiative, including Myron Ullman of JC Penney, Duncan Niederauer of NYSE, and Walter Robb, co-chief executive of Whole Foods, Tim Armstrong of AOL, Mickey Drexler of J. Crew Group, and billionaire investor Pete Peterson.
Full Article:
http://news.yahoo.com/blogs/ticket/starbucks-ceo-says-100-businesses-withhold-campaign-donations-155827913.html
The politicians are just plain out of hand and I would love to see the full list of companies if anyone can find it. I have some thanking to do!