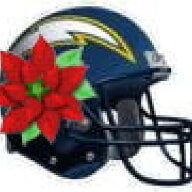 Joined

Aug 17, 2005
Messages

2,865
I've always LOVED the Holidays!

My parents are on the older side (dad is 89, mom is 76), and have lost of lot of their energy in the last couple of years. Slowly but surely, my childhood traditions have gone away... They haven't put a tree up in years, and our Holiday menus/food isn't as robust as it used to be.

So, I plan to "renew" favorite old traditions and create new ones. Like...

NEW- DH are hosting a Holiday Wine & Cheese Party. We're asking guests to bring both a bottle to share, and an ornament for an exchange. We're also having my immedidate family over for Christmas Day dinner.

OLD- Going to Midnight Mass (i'm a bit nervous about this as I'm a "recovering Catholic") and learning how to make tamales and other Holiday treats.

Any new/old Holiday traditions you plan to implement for your first Christmas together?