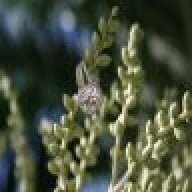 Joined

May 8, 2007
Messages

1,738
Alrighty! So most of you have probably read that I'm getting married in Queenstown, NZ. Yah yah, I know the Bachelor was just there, but they stole the idea from me!

Anyway we are making this a long trip and even considering throwing Australia on the end of it. For right now though we are just planning out the NZ part to see how much time we need and where we want to go. I know I've given out some NZ advice here before bc I was there in '06. What I'm curious about is places I haven't seen or places tht you reccomend are a def don't miss. Hotels you loved, etc...
Quick recap of where I have been: Queenstown, Christchurch (although it was riny and we saw nothing, is it worth a visit?), Marlborough wine country, ferry from S Island to N Island, Wellington obvi, Taupo (maybe it was Rotorua, ugh I'm getting old!), Auckland, Russell (I think this is where the Hole in the rock was), KeriKeri.

So what have you guys seen or done that I missed? And Musey tell me about your honeymoon! I saw some pics that were beautiful, but I'm not sure exactly where you went!

Has anyone done the Tranz Alpine train? Been to Greymouth? Fox Glacier? Hawkes Bay? Rotorua/Taupo?