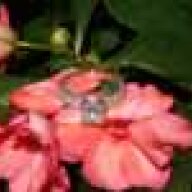 Joined

Apr 12, 2006
Messages

269
The new thermal (japanese, it''s referred to, I think) straightening..... Has anyone had this done or know anyone that has?

I have always had long, very curly, naturally frizzy hair. The amount of work and time it takes me to manage my hair is getting very old. I have to wash my hair at night, put in a lot of gel, and let it air dry overnight which means sleeping with a wet head - not fun.

In the summer this creates a problem because do a lot of yard work, jogging, activies outside and I need to take a shower before I go out or do anything. So then I have to use the dreaded hairdryer, I have to put it on the lowest setting and stand there forever. I usually end up getting very frusterated and putting it up anyway. And cutting my hair short is not any option, the shorter is, the curler/frizzier it is - I tried it in middle school.

I''ve heard this straightening costs upwards of $800 but I don''t care... it would be priceless to me!