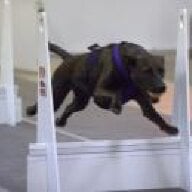 Joined

Dec 25, 2009
Messages

682
Any New Orleans PSers out there?
I am planning a girls' weekend trip to NOLA in July with my best friend of 10 years. She lives in Baton Rouge, so we are planning to drive from there to New Orleans for a day and spend the night. I'm looking at hotels in walking distance on the French Quarter so we can walk as much as possible (particularly after a Saturday night of hurricanes and hand grenades...
). We've both been to that part of town a few times and casually walked around without a real plan, but I want this weekend trip to be the best it can be!
What are some restaurants, shopping, attractions, etc. in that part of town we MUST check out?!