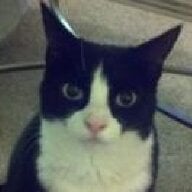 Joined

Aug 8, 2005
Messages

40,225
Umm... that was supposed to be "Best" not Nest.

BTW: Anyone have an opinion of leaving on Christmas at 7pm ish to get to Virginia (past DC is the goal) versus leaving on the 26th at 7 am?


FI and I have a difference of opinion.
We are driving with 3 cats in a 4 cylinder Camry from Central NJ to Northern CA next week. He thinks taking the 'direct route' through the ROCKIES in the dead of winter is a good idea. Because it's 'quicker'... and I don't.
I want to head South then hook up with Hwy 10 somewhere in AZ... then head up north once in Nevada (or somewhere)... I think this will be quicker even though the mileage is greater as there will be less snow to slow us down. He thinks the desert is dangerous.
So... for those of you who have driven around the country a bit.... Can you help us out with some advice?
I already have emergency food and water and medical supplies. No room for sleeping bags in case of getting stranded and honestly... no budget for a good subzero sleeping bag either as we do no camping and it would only be for this trip... and that won't help the cats anyway if we get stuck somewhere.
GPS system is out of budget as well.
We are leaving NJ on the morning of the 26th (traffic will be a joy, I'm sure) and hoping to be in the SF Bay Area on the 31st or 1st at the latest.