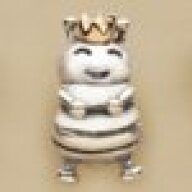 Joined

Feb 27, 2009
Messages

10
Hello everyone. I am new to PS but have been lurking for quite a long time now. I know my boyfriend of 3 years will be proposing soon. It is no surprise, I just don''t know when. He lives about 8 hours away, so when he asked me what style I want for an ER, we had to resort to the internet. I showed him a radiant cut halo ER. He is on a strict budget since he is in his last semester of school. So I made a few recommendations off of some websites and he chose one. I am really nervous that I may have not done enough research (PS has made me realize how much I didn''t know!). He told me about the one he chose but I''m really worried it will not turn out as I have expected. I think I am just worrying for nothing. I know we took a huge risk ordering from the internet, but since he lives in such a remote area, that was the only way for him finding something I wanted.

Anyone experience this or feel nervous about your ER decision?

Here are the specs on the center stone he chose

1.24 Carat Radiant cut J VS2
6.75 x 5.29 x 4.02
Polish and Symmetry Very Good
Depth 75.9%
Table 65%

Would love to hear from anyone!