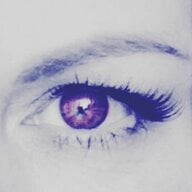 Joined

Dec 30, 2006
Messages

12,586
I am really upset and I know its probably silly but I can''t help it. My 17 year old son just came and told me he wants to go away to university instead of going to the one where we live. (we are in the UK so they go to uni at 18 here).
He is really hopeless at looking after himself. He doesn''t know how to use the washing machine (even though I have shown him a million times) and he can barely make a hot drink never mind a hot meal. He once lit the oven and then slammed the door and blew the flame out - I came home an hour later and could hardly breathe with the gas escape.... he didn''t even smell it!
He isn''t very street smart and I will worry that he won''t be safe when he is away. He will be able to drive so I suppose that will make him a bit safer but there are so many things that can go wrong. He is also hopeless with money - it burns a hole in his pocket. I think he will probably run out of money and expect me to bail him out all the time.
His girlfriend is going to London for Uni and I think thats his main reason for wanting to go away. To be honest they might not even stay together that long and he would have committed to a Uni miles away for nothing.
Am I over reacting? Should I just step back and let him make his own decisions? Gosh its so hard to let go.

Maisie