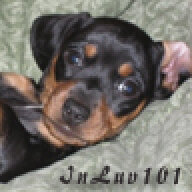 Joined

Aug 19, 2008
Messages

706
Hello all!
I''ve finally decided that I need to get my butt in shape!! I''m 26, 5''7", 173lbs. I''m a curvy size 10 and I don''t consider myself fat at all. My height really does hide my weight well. Unfortunately 30 of those 173lbs were put on in the last 5 years so I do remember what it was like to be 140lbs. I''d like to get back there so I feel better about myself, so my clothes fit better and so I''m just healthier overall and less jiggly

I''m a student (11 hrs this semester) and I work full time. I''ve found it hard to make time to go to the gym. I just started the 30 day shred on Monday and I''m sore, but I love it! Exercising from home will work for me right now until the semester is over. Has anyone done/had success using the 30 day shred? I''ve also been making changes in the eating dept. (more fresh fruit and vegetables and lean protien)
Here is my main question:
I''ve started using livestrong.com (great site btw) to track my calorie consumption and exercise regimen. After entering my info. the site says that I need to eat about 1,360 cal per day to meet my weight loss goals. After entering in my meals and exercising, I''ve only been netting about 800-900 cals at the end of the day. Is this too little? I''m not starving myself. I eat healthy snacks (usually fresh fruit) through the day and I never let myself get to the point of feeling super hungry throughout the day. Should I ignore that and try to get closer to the 1360 or just go with how my body feels?
Thanks in advance for the advice and for letting me share. I hope we can all reach our fitness/weight loss goals together!