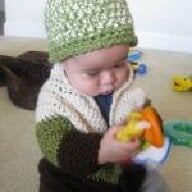 Joined

Feb 12, 2006
Messages

876
Hi everyone
I haven''t been around for a bit but I need some advice. We had planned a wedding for summer of this year. My parents and us were going about 75%/25% on the cost. His parents were not contributing at all due to racism and disapproval. Well. . . . late last year, we found out that my dad lost his job. He told us to keep up with the wedding planning while he looked for a job. He felt confident that he would find something. Well. . . he is nearly 60 and is an engineer. He''s a super specific type, of engineer, so the job market is pretty slim. He thought he would have a better chance because of his experience, but most people didn''t want to hire him I think because of his age and his health (he had just gotten over cancer when he returned to work and was immediately [the very next day in fact] laid off). I think they saw him as too much of a risk. And I don''t blame them. Poor Dad. He has tons of Dr.s appointments and long lasting side effects. So. . . anyways. . .three months later and he still hadn''t found a job. We decided to call off the wedding because we couldn''t think of taking money from them at such a time. They got so tight on money so I decided to help them a little. Well. . . we realized that they wouldn''t be able to afford a wedding any time soon, and neither would we because we gave them our share. So. . we decided to go to the JOP and make it legal. We both really wanted the wedding, but we both wanted to be married more than we wanted to kill my parents and ourselves financially.
So. . we''re married
Two weeks later my Dad gets this fantastic job (it''s been three months now) and me and my husband fall into some money (pretty substantial). I know I know. . if we weren''t so impatient, we could have had the wedding. *sigh* hindsight is 20/20 always huh? But. . .we had been engaged for a year and had to cancel the wedding twice (the other time we cancelled was because my dad lied about how much he could contribute), and we were so over the ups and downs that the planning had endured, that we just decided to make it legal. . .anyways. . .
so. . . my mom is really upset. She was very supportive of the JOP idea since she knew we wanted to be married. But. . she feels like she failed me (i told her not to be ridiculous.) my dad basically feels the same way (told him not be ridiculous too). my husband feels that he failed me (more with the ridiculousness :-]). and i feel like i failed him and my parents (they will never get to experience a wedding). so basically. . .we''re all upset because we all want a wedding but couldn''t make it happen financially.
so. . . we want to have some type of ceremony and reception next year.
My questions are a bit vague. . .basically i need help knowing what is proper for this?
Only a few people know we actually married (basically family). I don''t know if that changes things. . . .
The reception is easy. . it''s just a party
we''ve had friends who were married in the JOP and then had a reception later. That part is easy.
But what about the ceremony? We''re already married. . .so. . . do we "pretend" we aren''t married ceremony-wise ( like. . do you take this woman to be your wife?)? Do we do it as a vow-renewal? If we do it as a vow-renewal, can we shape it like a wedding (dress, flowers, etc)? I don''t want attendants. . but. . is it weird to have my dad walk me down the aisle? (he really wants to do this! it''s his fatherly duty and he feels like he''s missed out ). can i wear white? it''s not going to be extravagantly weddingish a la platinum weddings haha. simple at best
lord. . hahaha. . this is so long winded. . .
part of me wants to be like, "to hell with etiquette! i''ll wear what i want and do what i want!"
the other part of me was raised in virginia by a father who is from tennessee and is ms. manners and wants to make sure that i do this "correctly"
have i lost my chance at a wedding?
any advice is more than helpful
also. . if you need more info before you answer. . .please ask. if i wasn''t specific, please ask me questions. I really need solid advice and i want to help as much as possible to get it.
thanks girls