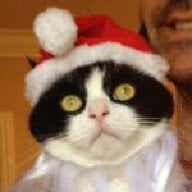 Joined

Oct 7, 2004
Messages

5,239
I've been working for L.A. County for 2 years now. I was promoted to my current job 19 months ago, from a different department. Last tuesday, I received a phone call from HR stating that because my previous job was on a higher "pay schedule", my transfer was technically a "demotion", not a "promotion". Because of that, I was NOT entitled to a raise (which I got), but instead should have gotten a DECREASE in salary! Umm... had they told me that, I would have never accepted the position in the first place.

They apologized for their mistake, admitted it was an internal error. However, they want me to pay back $6000! 19 months later!!

I have a letter from the HR division head at the time of transfer, and it clearly stated my starting salary and date of confirmation, signed. I also have a form with a signature stating all of the information was correct and in accordance to County Civil Service rules.

I am fuming, and intend to do whatever it takes to fight this. I have documented everything, and ready to file a grievance report tomorrow.

Has anyone ever heard of this happening? If so, do I have a chance in court?