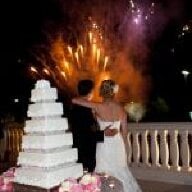 Joined

Jan 8, 2009
Messages

690
Ok, first let me preface this by saying that I am aware that this question is going to sound remarkably selfish, and while I am not proud it has even crossed my mind…being a LIW can be known to obscure judgment from time to time, no?

Ok, so my FF has had the ring for a week (I kid you not, it feels like its been 5 months). I have been glaringly patient, and am expecting him to propose this week (anticipating a proposal before Easter).
Well….his cousin, just proposed yesterday to his gf! Argh. This reason for my trepidation is his cousin's gf and I are both "LIW's". We were not shy to voice our desires for getting married, and our impatient nature on the matter. The entire family on that side (his mom's) has been "expecting/waiting" for both us to get engaged, and kept asking and asking, saying they were thrilled for us to get engaged.
Here is my quandary:
I
found out this news.
His
aunt called
me
to tell me (I have a very close relationship with her, and talk to that side of the family more than he does. His mom died when he was 5, and it wasn't until I came into the picture that he started having a relationship with them). So bf does know yet. Now, part of me wants to call him, to share the exciting news, but part of me doesn't. I know my bf, and I have a strong suspicion that he would want to hold off on proposing, since his cousin "just did it", and out of respect, allow them some time to bask in the moment without "stealing there thunder" so to speak. Would it be totally bogus of me to not say anything until after he proposes???

Again please excuse the temporary insanity....