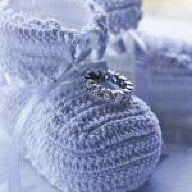 Joined

Nov 3, 2009
Messages

1,033
Hi all-

My baby sister is getting married and I'm helping her plan a destination wedding in Savannah, GA
Her date is set for Sunday October 2nd of
this year
so we don't have a lot of time to plan and we are having a hard time deciding on/finding a reception venue.
She booked the Fountain at Forsyth Park for her ceremony and we were about to book the Mansion on Forsyth Park for her reception but the price is kind of crazy for the # of guests who will probably be attending... Their price is a MINIMUM of $14,000 (including taxes and gratuity).
Here's the problem-- she's inviting about 125-150 guests (most of whom live in MI) and because of the short notice and the fact that flights are around $450 a ticket and driving is about 11 hours, we don't think we will have over 50 guests attend- which she is OK with. But to pay $14,000 for 50 or so guests doesn't really make sense. (That's just the price for dinner/bar).
Does anyone know of any other venues close to Forsyth Park?? She loved the ballroom at the Mansion-- she wants an elegant venue. (I've attached a pic of the ballroom.) I showed her a few B&Bs I found that were close to her ceremony site but she said they weren't her taste, ie- they didn't look anything like the ballroom.
Any suggestions on alternative venues would be GREATLY appreciated!