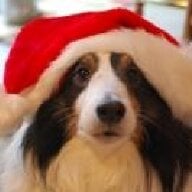 Joined

Nov 25, 2002
Messages

9,170
Ok, - before today, I have NEVER heard of a "Cheetah Girls" denim jacket.

But, not surprising. I have no children.

However, a very special little girl who''s has a pretty tough time of it lately has told Santa she wants this, and I''m determined to find it.

I understand they used to carry them at Sears, but they are out of them.

Any ideas, ladies? I need to come up with an "authentic" Cheetah Girls denim jacket in a 7/8. Hoping someone here can steer me in the right direction.

Thanks in advance.