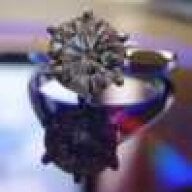 Joined

May 27, 2008
Messages

5,455
I originally wanted a night-time beach wedding, but that's when I thought I was getting married in August. I think February would be too cold, but everything I find interesting is a "beachy" place. I live about an hour north of the Tampa/Clearwater/St. Petersburg area so there's a LOT of beachy places available. Tomorrow night I'm going on a Starlite Cruise in Clearwater.
http://starlitecruises.com/starlite-dinner-cruises-clearwater-st-petersburg-florida-weddings-receptions.htm
It seems pretty affordable compared with other places and a boat wedding sounds like great fun to me. I guess I'll see what I think about it after I go tomorrow.
Do you think I should just stick with my beach-type wedding even though it won't be quite springtime yet? I'm having such a hard time because there are SO many places available that I don't even know where to start!