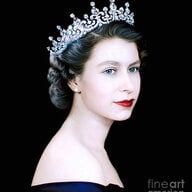 Joined

Oct 24, 2012
Messages

7,898
I am struggling to find a moisturiser that works for me. I know this might be a stab in the dark, but I'm currently churning though money on creams that are not working & I end up giving practically new pots away.
My skin is dry, so I need something heavy duty as it gets a bit flakey in winter around my brow & cheeks. I want something that holds well under makeup. I don't know if others find this, but when I apply BB cream (it has SPF & is all I need - I don't use a foundation very often ) the cream all seems to roll up & shed under my fingertips! It's ridiculous! So then I start to look even more flakey than I did before & have to try to not touch my face ALL day so it doesn't look worse!
Would a heavy duty night cream help, then I can use a lighter day cream? I am looking mid range, so not high street such as Olay, but not Chanel or YSL. I am thinking Clarins or Lancome type of range. If it's too light, my face starts to feel dry. I would rather have soft skin with a sheen on it over dry skin with BB cream sitting in my crows feet anyday! In very cold weather I smear over an organic rose hip oil at night, which helps, but it's getting increasingly necessary for me to smear a tiny amount on in the morning over the top of my moisturiser, so that my makeup goes on easy & without dragging. I currently use Vichy which has been fine for a few years, but it's suddenly stopped doing anything. I must be getting old

ETA: I am off to a department store this morning to ask around for samples & pour out my rolling up makeup woes. Hopefully this may help with the money wasting!