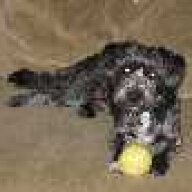 Joined

Apr 4, 2006
Messages

342
I haven't posted about my upcoming nuptial plans since we really hadn't formed *any* plans in the 8 months we''ve been engaged so far. But last weekend we took a trip to New Orleans, and found a place that will be perfect. We''re picking a date in either October or November of this year.
So I start calling the closest friends to find out if they have any travel preferences or conflicts in those months, and surprise! My friend, who I was considering asking to be my MOH (and who I've taken a road trip to NO with) listens to me, congratulates me and then says, well...she has news of her own. She''s pregnant and expecting in September. YAY! and *sigh*
So I'm just venting here...I''m upset that I'm sad that she won't be able to make it. She had a rough time with her first child, and won't consider traveling with (or without) a 2 month old. Which is completely sound and rational...but I'm sad she won't be there. I am especially sad since I had nearly figured out that of my 4 closest friends, that she would have been the one that I would have asked to be my MOH. She was hoping for a spring date...but we don't think we can pull that off. Should I be considering that?
In the end we might have something in California to celebrate with other family members who I assume won't be able to make it, which she should be able to go to…or she offered to come out here before she can't travel anymore. Which is great! But… whaa, whaa, whaa, poor me! Thanks for letting me get this off my chest!