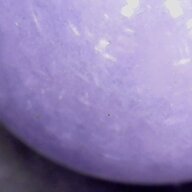 Joined

Sep 20, 2009
Messages

4,180
I work in an old house converted to an office. Last August my co-workers moved to another building. This left me alone in the building. My office is in the basement. I was perfectly fine with this, I prefer to work without distraction. Before everyone moved out, I never noticed anything odd or any strange noises.

A few days after everyone left, I heard footsteps and what sounded like boxes sliding across the floor. I stopped what I was doing and assumed co-workers had dropped in to work on old files. Then I realized I had not heard the alarm that signals an open door. I sat and listened to footsteps and shuffling noises for about 10 minutes. I went outside and checked the parking lot - no one around. Went upstairs and no one was there.

I had a couple more similar experiences over the next few months.

Two weeks ago I was out of the office and two co-workers came by to look at security tapes. They sat down stairs and heard footsteps. The maintenance man went upstairs to let whoever was in the file room know they were leaving and to check the alarm.

No one was upstairs.

This time both of them heard it. I felt somehow vindicated. Other people have reported laughing and voices.

Things that make you go "Hmmmmmm". True story here.

Do you have any stories of strange occurrences?