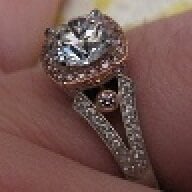 Joined

Oct 9, 2007
Messages

1,071
I could just rip my hair out right now! I left for 20 mins to pick up some water at the stone, only to come back to my house smelling like $h!t. There was so much of it, and the bad diarrhea kind either! He decided to pee in several spots as well. This iis 100x worse than I''m used to because we have carpeting in this apartment

He doesn''t usually do this. In fact the last time he did this was when he was a puppy!
The worst part is that before I left he gave me no indication of wanting to go outside. Usually, if he wants to go he barks at us, or at least whines. This time, he gave no indication whatsoever. It isn''t his time to go out for another 3 hours!
I''m not sure now if something is wrong with him, and if maybe I should take him to the vet?