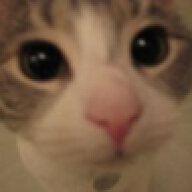 Joined

Aug 23, 2007
Messages

584
So here''s the full suite of all the pieces we made, including our envelopes, which I just got back from the calligrapher today!
My friend and I letterpressed these ourselves just like we did for the
save the dates
. This time, though, I did the designing myself rather than go back and forth w/ my sister. Let me tell you, nothing teaches you how to use Illustrator like having to trace a map!
Now I''m just trying to figure out in what order I should put these together. The problem is that the Events/Map piece is printed on both sides, so if I put it behind the invitation the brown shows through the front of the cream envelopes.
I posted pics of a few different variations. Although my ideal would be to have the invitation in front, I guess my second choice would be this order: RSVP envelope (w/ RSVP card hidden behind), Weekend Events or Map (can''t decide which side to face up), Invitation. FI thinks the stamp is kind of distracting, but I think it looks too busy with the RSVP card in front.
I know it''s not a HUGE deal, but I do want to give the best impression when people open up the envelope. Thoughts??