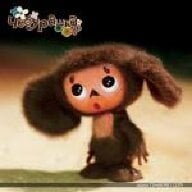 Joined

Apr 28, 2010
Messages

4,384
I'm watching this show right now on TLC.
It is absolutely bananas. The particular episode I'm watching now is a woman who is obsessed with collecting shoes. Her whole house is literally FILLED with shoes. She currently hold the guiness record for most shoes. She has over 15,000 shoe related items in her house (including shoes, ornaments, porcelain shoes). Literally, everything in her house is shoe shaped....such as plant holders. While hosting parties, if there is cheese...she makes sure it is in the shape of a shoe. Her husband serves her breakfast sometimes in the shape of a shoe.

Do you have any obsessions? It doesn't have to be as extreme.
Also, if you've seen the show, what do you think?!