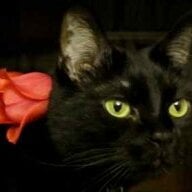 Joined

Jul 5, 2007
Messages

3,998
A DF-like question:
Do you play any musical instruments?
If so, what do you play?
How old were you when you began?
Do you still play?
Since I asked, I suppose I can answer

I started out singing in the children''s choir at my church when I was very small, and then I wanted piano lessons (about 3rd or 4th grade). I never got to playing with chords, but I can still hammer out basic melodies on a keyboard. Then in 5th grade, I began playing flute, and played through high school. On a visit to my parents'' house a few years ago, I took my flute back with me, so every now and then I''ll get it out to play. I''ve been thinking about joining a community band or orchestra just for kicks, but so far, it hasn''t worked with my schedule.
Your turn! I''d love to know if we could put a PS band together