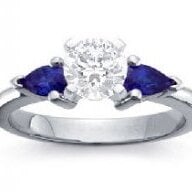 Joined

Oct 9, 2008
Messages

360
OK, here''s the situation. FI and I have been planning on creating a cd mix of tunes that are important to us ever since we went to our first wedding together two years ago. It''s the thing he''s most excited about planning next to the wedding Mass and honeymoon.

Since my Mom found out about our plans to go to Ireland for our HM, she has ordered and begun handpainting champagne glasses with shamrocks. (I can''t seem to figure out how to resize the pixels w/o making the image too small on the post). I think they''re wonderful and I know how important it is for my Mom to be able to do something creative for the wedding.

I guess my question is, is it OK to have two totally different favors at the wedding? How could we bring these two very different things together?