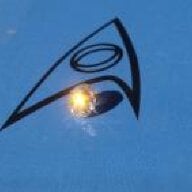 Joined

Apr 21, 2010
Messages

1,331
Circe|1305557296|2923014 said:

Echidna|1305532720|2922872 said:

Guilty Pleasure|1305530605|2922864 said:

Besides the mess-ups, what are some things that are actually written into the plot that are weird compared to normal life? One that I ALWAYS notice are the expensive shoes - sure, a government employee on her feet all day is going to wear Louboutins.

The one I always notice are the apartments/houses. HOW does Katherine Heigl's character in '27 Dresses' own such a great apartment in Big City, USA when she is a personal assistant?! I don't know the real estate market over there that well but I am under the impression that all those gorgeous Brownstones are expensive...

Ooooooooooh, I am SO with you on the real estate - every single show or movie set in NYC is guilty of this. Carrie's walk-in closet in NY? Yeah, in RL, that's spelled "s-e-c-o-n-d-b-e-d-r-o-o-m." Don't even get me started on the apartments in "Friends." "How I met your Mother" tries ... but, seriously, they should mostly look like Lily's "living alone" pad, not like Barney's place.

What gets me in the translation issue. I realize Hollywood is assuming only a small percentage of the audience understands, say, Russian, but ... in Vin Diesel's "Triple X," there's a scene in which two Russian bad-guys are subtitled saying "Let's go drink some American vodka!"

I will pause for

your

suspension of disbelief, as even non-Russians know how likely

that

is.

What they're actually saying is some choice Russian profanity that would

not

have gotten past the FCC in English.

And they all do it! If it's a recognizable American actor, odds are good, they're probably

inadvertantly

doing something obscene or at least obscenely (seriously, Wesley Snipes trying to speak Russian at the end of "Blade?" ...

painful

). But if it's a no-name Russian actor? Yeah, it doesn't bear any relation to the subtitles you see on the screen, and more often than not it involves either female dogs or somebody doing something to somebody's mother.

Given my fairly target-specific nature of my knowledge of Spanish, I'm pretty sure it's not just Russian, at that. I can take the profanity, but it's completely destroyed my faith in subtitles.
Oooooh yes!
Not that I speak Russian but I often see this with the languages I do speak. Very annoying.
But even more annoying is when actors can't be bothered to learn accents.
Leonardo di Caprio in Blood Diamond sounded like no Southern African I've ever heard, yet everyone praised him for his accent! Every time he opened his mouth I wanted to throw popcorn at the screen.
If anyone wants to know what a South African really sounds like, call
Brian Gavin
. Unlike Charlize Theron, he sounds authentic.